Monkey Mind
"This man, on one hand, believes that he knows something, while not knowing (anything). On the other hand, I — equally ignorant — do not believe (that I know anything)"   Plato 
Monkey Mind is our desire to know… to control.
It's our egos running the show… futilely attempting to gain control of 'our' lives.
But it isn't 'our life'! It is simply LIFE!  
We are a part of a dynamic system of ebbs and flows.
Certainly, we have some 'control' over a relatively small aspect of that system.   But it is better to think of that 'free will' part of our role as a 'contribution' rather than focusing on how we might use our precious time and energies to 'control' it.
When we refocus our energies and time on ways we might be able to contribute to it… we cease to separate ourselves from the big picture and instead begin to develop a deeper connection to it.
Life becomes expansive, the mind rejoices in opportunity to work in conjunction with all of the energies outside of our selves.
Wishing to know and control… our minds must separate, isolate, contract.
We become like a gerbil (or monkey) trapped in a cage with only a little wheel to spin out our energies. Look at the pace of the modern world: Lots of gerbils, racing away on our wheels, in our little cages.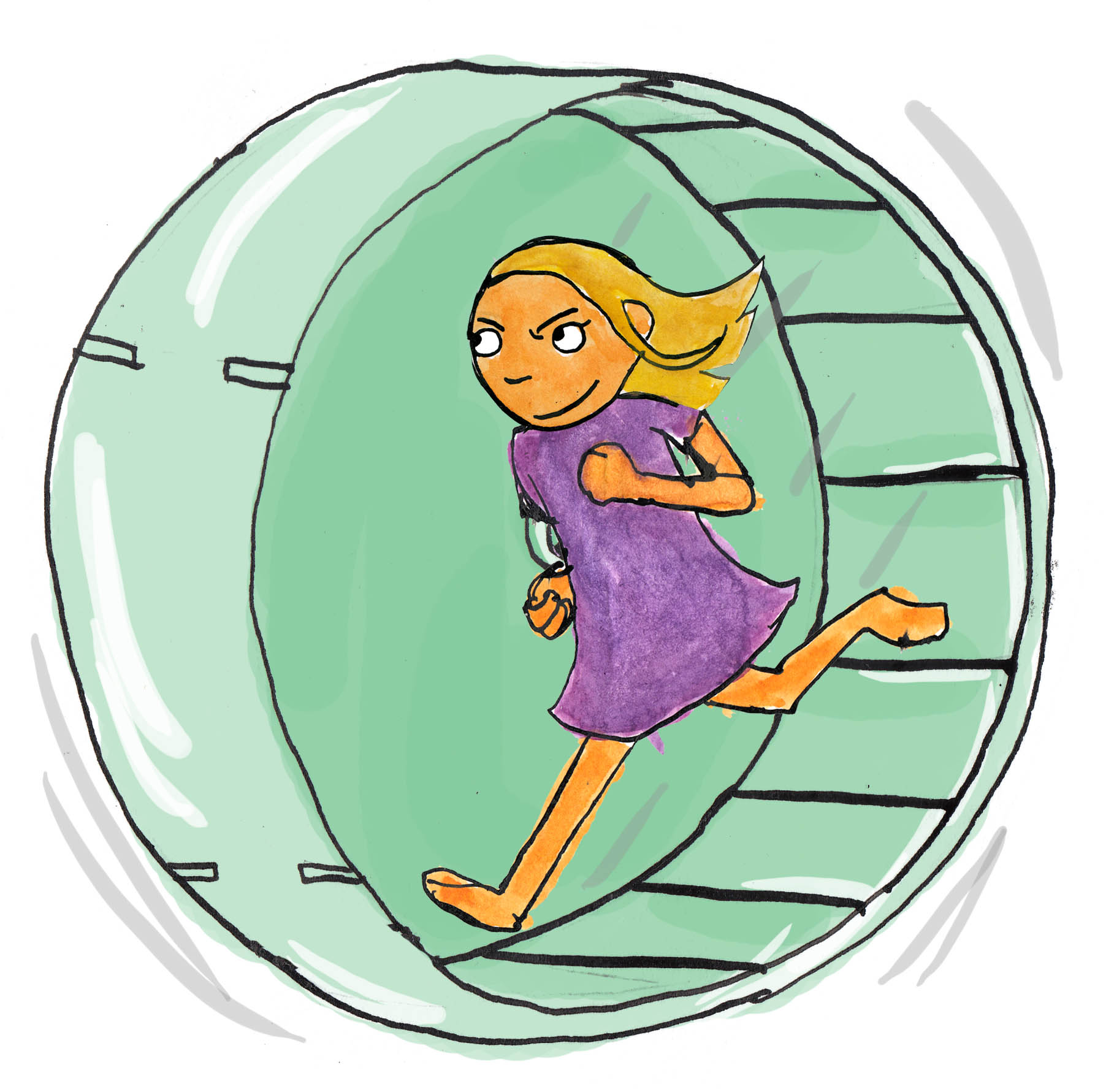 Step out of that box… go sit in stillness with nature and breathe deeply until you find some level of connection to the earth and the air both inside and outside of 'you'. And when your mind starts looking for that gerbil wheel to race in… bring your attention back to your breath (the air) and your body (the earth) and focus your thoughts on your deep desire and wish to grow.
In time, knowing anything will feel so much less important. And the best part of this practice is that you will probably begin to know more than ever.  And most certainly, you will grow.     
And that is The Lotus Way.
Connect, Align, Flow, and Grow. 
2020 is shaping up to be an epic year for this organization, our services, and the community that is taking root and blossoming. Spiritual DirectorDr Heather Gail George970-209-6723 Membership & Student ServicesMelissa Romano304-476-2002 In this month's...